Mastectomy
When you come to Adaptive Prosthetics & Orthotics, LLC, you're coming to a private, family-owned, and operated company that is dedicated to giving you the personalized experience you deserve.
Our clinical team is trained in fitting and fabricating mastectomy bras, breast forms, custom prosthetics, post-surgery products & accessories.  We take pride in helping the amazing women that we serve. Our goal is not only to provide quality products & education but to facilitate a positive & impactful experience in the lives of those within their reach.
Mastectomy Services:
Our services include pre-treatment consultations, post-treatment mastectomy forms, and lymphedema management.
Supplies:
Post-surgical garments, post-op bras, leisure forms, silicone breast prostheses, custom breast forms, mastectomy bras, and lymphedema management products.
Custom Breast Forms:
A non-surgical breast reconstruction is an option for women who have undergone a mastectomy, lumpectomy, or reconstructive surgery. Breast forms are designed to simulate breast tissue and provide symmetry to bra fit.
Most insurance companies offer coverage for custom breast forms.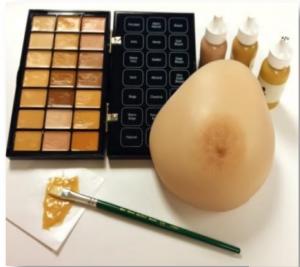 Breast forms are designed specifically
for each individual, allowing for greater
customizability, skin tone matching,
and personalized markings.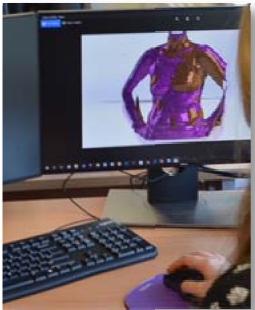 Custom fabricated breast forms are designed utilizing
Computer-Aided Design/ Computer-Aided Manufacturing
 (CAD/CAM) technology. Our Structure Sensor Scanners
capture are utilized to obtain precise and rapid 3D scans.
We offer our compression and mastectomy services in the following locations: Glastonbury, CT,  Norwich, CT, Hartford, CT, Waterford, CT, and Providence, RI by appointment. 
Call (860)-207-8268 to schedule your appointment today!